Simplify and clean up your daily skin care
The Spa Dr.® uses a nourishing blend of over 30 organic and natural ingredients for products that nourish, protect and revive in 4 simple steps.
The Daily Essentials Collection contains only ingredients that your skin will love - for healthy body, peace of mind and beautiful skin, naturally!
No harmful chemicals and certified clean. We promise.
It's the safest way to get soothed and nourished skin every day.
Safe, Effective Skin Care for Healthy Skin
Perfectly pH Balanced
pH balanced between 4.5-5.0 to protect, hydrate, and enhance healthy, glowing skin
Sensitive Skin Friendly
Specially formulated to soothe, balance and hydrate skin that needs extra special care
Natural & Organic Ingredients
Made from 30+ natural, healthy ingredients
EWG Verified™
Our products are certified clean which means you'll know exactly what's going on your skin
Cruelty-free
We'd never test our products on animals
What Makes The Daily Essentials Collection Unique:
The Daily Essentials 4-Step Skin Care Collection is pH balanced to keep your skin healthy and protected.

Your skin has a natural mild acidity that helps your skin stay hydrated and healthy.

Using products with a pH level over 5.5 can dry it out and make it prone to rashes, eruptions and premature aging.
"My skin feels softer and my uneven facial skin tone has brightened"
"Over the past 5 years I have tried many nice organic skin products, but I was so happy to finally discover the Daily Essentials Skin Care System. I really appreciate the research that went into creating the products, the wonderful cruelty free ingredients, and the fact that these products are EWG verified™.
Since beginning to use these products, my skin feels softer and my uneven facial skin tone, with age spots, has brightened.
Combining Daily Essentials, wearing 50 SPF, and always wearing a hat while outdoors this past summer, I have noticed that my facial age spots have also begun to fade.
I am very happy with the results and I will continue to use these products. Highly recommend!"
How your skin care could be making you sick…
Studies have shown that some ingredients in skin care products have been linked to certain types of cancer, birth defects and infertility.
Parabens, often found in moisturizers, have been found in human breast tumors and studies have shown parabens can potentially influence the abnormal growth of breast cells. 
Plus, there's a lack of regulation in the skin care industry so the term 'natural' lacks real meaning beyond marketing hype. 
This means products can still contain toxic chemicals along with one or two natural ingredients and the company can claim the products are natural. 
Right now, companies are regulating themselves while you're paying the price.
At The Spa Dr®, we care about your health and pride ourselves on safety and transparency.
Our Daily Essentials Collection is Environmental Working Group (EWG) verified™ as clean, contains no toxic ingredients and is cruelty free.
In fact, we've banned 1,500 ingredients from our formulas…
Ingredients that many of our competitors use today like…
From nature to your bathroom shelf.
It's honest skin care lovingly made.
Ingredients born from nature
We use non-toxic, organic and natural products in our skin care line. 
Features antioxidant vitamin E which leaves skin clear and silky soft
Is rich in antioxidants which reduce the appearance of fine lines and wrinkles
Lessens the appearance of temporary redness and can help with the appearance of uneven skin tone.
Contains natural fatty acids which can help to protect the skin.
Provides protective moisture and has a calming effect on the skin.
Provides a powerful antioxidant boost to help promote beautiful skin.
Care for your skin with natural moisturizers
Increases skin hydration and soothes the skin
Get 20% off your first order: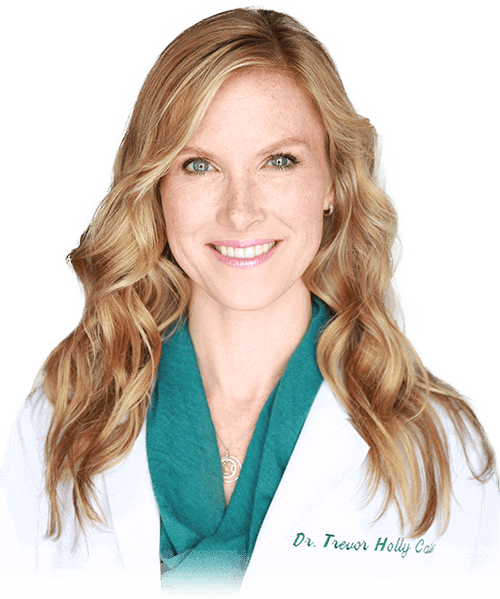 "Natural skin care isn't just about avoiding toxic ingredients. It's also about getting real results. I personally wouldn't settle for anything less, and I don't expect you would either.
Over the last two decades, I've helped thousands of patients improve their self-care, lifestyle, and overcome underlying issues plaguing their health and skin. And, I became known as "The Spa Dr." after working in world-renowned spas like the Waldorf Astoria Spa, Park City.
I created the Daily Essentials 4 step skin care system out of necessity. When I couldn't find or recommend skin care products that were natural, non-toxic, and really worked… I either had to continue using and recommending problematic products or create my own.
You can have a simple skin care routine that's easy, affordable, natural and gives you visible results, regardless of your skin type or age. You just need the right products. And you can get them right here at The Spa Dr.
As a woman in my late-40s, I realize having radiant skin doesn't get any easier with age. But, that doesn't mean you have to look older than you really are. You just need some inner and outer nourishment to support graceful aging, a clear complexion, and your natural beauty. 
All of this gives you the confidence to let your inner radiance shine even brighter. After all, that's where your real beauty is!"
Dr. Trevor Cates, N.D.
Naturopathic Physician
"Dramatic change to my skin"
"After 30 days the feel is extraordinary. My skin is much more supple.
I am exceptionally pleased. The scents and texture are lovely.
Exceeds United States FDA Safety Requirements
Vegan, Gluten-Free, Non-GMO, Soy-Free, No Animal Tests
Harmful Ingredients Banned
Try The Spa Dr. For 30 Days
If you're not 100% thrilled, simply return the products for a refund.
It's simple. Fuss-free. Risk-free.
Get 20% off your first order:
Why should I buy The Spa Dr.® products?
We use the highest quality and potent ingredients in our formulas so our products are effective and natural. 
We've helped thousands of people transform their skin.
Imagine spending less $$$ on makeup and showing off your natural beauty with radiant, glowing skin.
There are lots of natural skin care products, why should I trust The Spa Dr.®?
The Spa Dr. skin care products are free of harmful ingredients. And we create formulations designed to keep your skin and body healthy and nourished. 
But don't just take our word for it. We've got thousands of happy customers across the globe.
Are your products tested on animals?
How long will it take me to see results?
Everybody's skin is unique so the timing will vary from person to person.  Some of our customers report softer and more hydrated skin within 3 to 7 days. Most people see results within 4 to 6 weeks, and they continue seeing great results for months.
Are your products guaranteed?
We have a 30-day money back guarantee. If you don't like what you see or feel within 30 days of using our products, contact us at support@thespadr.com, and we'll process a full refund for you. 
Get 20% off your first order: