Speaking & Media
Educate Your Audience
Dr. Trevor Cates is a licensed Naturopathic Physician. Dr. Cates is passionate about helping others to live balanced and fulfilled lives. For the past thirteen years, she has been educating individuals and groups on how to take control of their health and wellness and do so in a safe and natural way.
Dr. Cates is a nationally recognized leader as she was the first woman naturopathic doctor to be licensed in the state of California and holds an additional license in Utah. She finds it more necessary than ever to properly educate others in a world with overwhelming contradictions regarding health and wellness.
She has been featured on The Doctors, Extra, First for Women, and Mind Body Green. Dr. Cates has her own PBS special, Younger Skin From Within and is the host of The Spa Dr. Podcast. She believes the key to healthy skin is inner and outer nourishment with non-toxic ingredients. Dr. Cates' The Spa Dr. skin care and supplement lines are formulated with natural and organic ingredients designed to help you achieve the clean and natural path to confidence and beautiful skin.
"When speaking on stage I look out and see people that really need to hear my message. It's like I can hear their struggles and what they're going through. I've been there and I also know that I can help transform their skin and health issues."
~ Dr. Trevor Cates
View Dr. Cates's speaker reel, interviews, and personal story.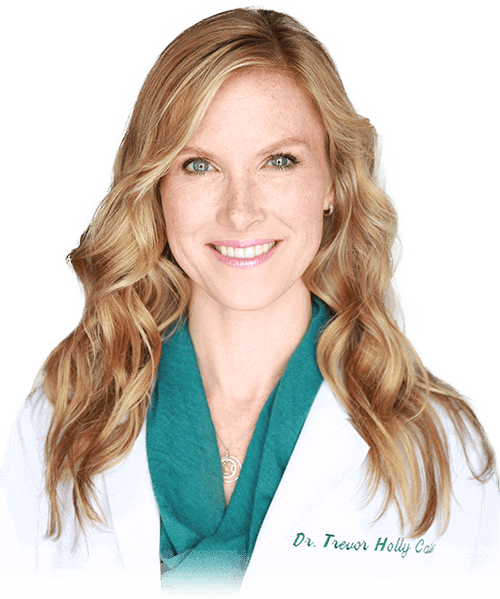 Private Practice
Get Individualized Care
As a licensed naturopathic physician with an education in science-based and integrative medicine and 18 years of clinical experience, Dr. Cates will help you determine what is best for your unique health and skin needs. Her goal is to get to the root cause of your health concern and address any imbalances with a holistic approach to medicine so that you can feel and look your best.
Wherever in the world you are, Dr. Cates can help you reboot, revitalize and achieve the health of your dreams.
Schedule an Appointment:
Contact us at assistant@drtrevorcates.com
Clean Skin From Within
Dr. Trevor Cates is the author of the bestselling book Clean Skin from Within. She became known, as "The Spa Dr." after working in world-renowned spas and was the first woman licensed as a naturopathic doctor in the state of California, appointed by former Governor Arnold Schwarzenegger to California's Bureau of Naturopathic Medicine Advisory Council. Dr. Cates lives in Park City, Utah where she helps patients from around the world achieve graceful aging and glowing skin.